"Recovering from binge eating has no expiration date. " Justina Froese
Become Binge Free –
The Online Course
Are you tired of feeling out of control when it comes to food? Are you tired of the cycle of overeating and feeling guilty?
I have helped countless others overcome binge eating and now I want to help you too. With over 15 years of experience, my online course is your chance to finally break free from binge eating.
Why you should invest in the course
1. You Can Become Binge Free
I know what you're going through. I know what works and what doesn't. I've been successfully free from binges for many years.
2. You Get Practical Tools to Guide Your Journey
I´ll share all tools that help you when things are getting tough. With the 15+ hours of content you´ll have all the tools available.
3. You Can Consume the Content According to Your Life
The course content is available in video, audio and written format. Consume the content with the maximum flexibility.
4. You Start Loosing Weight
By completing the course you finally set yourself up for weight loss, because you escape the cycle of restricting and overeating food. 
5. You Stay on Track with the Monthly Group Coaching Calls
In the monthly group coaching call we discus questions and specific situations. Learn from others and connect with others to maximize success.
What other customers from Justina are saying
Your content goes here. Edit or remove this text inline or in the module Content settings. You can also style every aspect of this content in the module Design settings and even apply custom CSS to this text in the module Advanced settings.
"Recovering from binge eating has no expiration date. " Justina Froese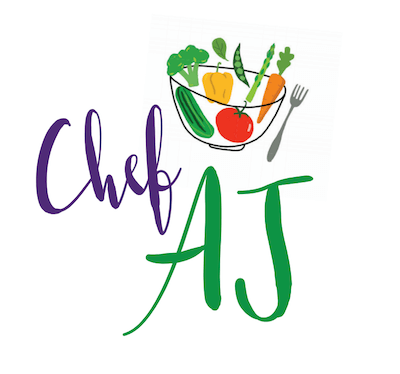 The content that will help you to get free from binge eating
The core content is largely build on my book and enhanced by several deep dives and additions and exercises. Furthermore, there is bonus content included.
1. The principles of diet-related problems in the modern world
The majority of our weight- and eating disorder problems are the result of the modern food supply. If you understand the origins of it, you'll have an easier time to be motivated because knowledge is what shifts your brain to make a change. Don't wish the change, be the change through knowledge. 
2. The psychology behind binge eating
Common approaches assume that binge eating is a result of trauma, emotions, depression, anxiety, and other psychological problems. But what if I tell you that none of that is the derivative of your binge eating. If that would be true why are you still searching for a solution. Get an evolutionary phycological approach, and become an expert of your own brain!
3. How to become free from binge eating
Nobody understands you? I do! I don't know only in theory what the solution to a binge-free life is. I lived trhough it in every stages of my live. From childhood to breastfeeding. I'll share with you everything I know from personal experience, and working with hundreds of clients.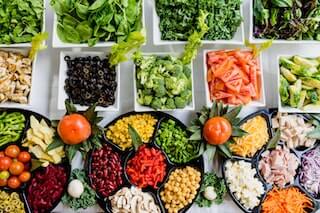 4. How a healthy diet looks like
As a former binge eater and a girl with a general big appetite – they call me volume eater – I'll show you how to satisfiey your hunger and cravings without going nuts. But at the same time the importance of a diet you'll enjoy. 
5. Binge Eating FAQ
Your content goes here. Edit or remove this text inline or in the module Content settings. You can also style every aspect of this content in the module Design settings and even apply custom CSS to this text in the module Advanced settings.
6. Weight Loss after recovery from Binge Eating
Most binge eater desire to lose weight even more than becoming binge-free. I'll teach you how to lose weight in a sustainable and fun way after recovery because weight loss and binge eating go hand in hand. You'll eat more than you ever did while reaching the lowest genetically weight possible. 
7. Tipps & Tricks
We all appreciate everything we can get our hands on a topic we want to solve or improve. I want to share with you everything I know that will improve your recovery experience dramatically. Learn how to handle trigger settings like restaurant visits, and many more. 
8. The recovery mindset
Your doubting and lack of motivation to recover for good? I feel you. I'm sure you tried countless times to recover. Who wouldn't lack motivation. Anyways, some people naturally are motivated than others. Learn how to get the most of your own ability to recover, and how to change your mindset on it. 
9. You tried everything and still can't recover
Recovery can happen in a blink of an eye. But this isn't true for everybody. But that's not a problem at all. As I keep saying: There is no expiration date for recovery. This course is designed to rewatch whenever needed to give you the last push and motivation. 
10. Recipies for success
As a lazy cook I've tried thousands of food combinations for greatest satiety. These recipes aren't just healthy, they give you the MAXIMUM satiety that beat your cravings. From sweet tooth to hearty fellows, there is something for everyone's taste. We want to make your nervous system happy so that the urges disappear. 
Sign up for the waiting list!
Stay up to date, receive bonus content, get the early bird prices.
Binge eating is a common issue that affects millions of people. It can be caused by a variety of factors such as stress, emotional issues, or even certain medical conditions.
It can lead to physical and mental health problems, damage relationships, and negatively impact overall quality of life.
My online course provides a comprehensive solution to overcoming binge eating. You will learn the underlying causes of binge eating and how to overcome them.
I will guide you through a variety of techniques and strategies, including the psychological background of binge eating, eating habits, and more.
By the end of the course, you'll have a deep understanding of your binge eating triggers and how to manage them. You'll have all the tools required to get rid of your binges once and for all. You "just" need to do the work. 
Frequently Asked Questions
In which format do I get the ebook?
You get the ebook in PDF. This one can be read on any PC or Mac. Furthermore, you can read it on your mobile phone or tablet. It is also possible to read it on your Kindle. Please see the documentation in your Amazon account for how to do this.
How is the order and payment processing made?
If you click the "Get the ebook" button, an order form from Digistore24 is opened. The payment is also made with Digistore24.
Does the ebook and your approach require one specific dietary guideline, or is it flexible?
I recommend following a whole food plant-based diet for best results and medical health reasons. However, the principles and concepts in the ebook apply to an omnivore's diet as well. 
How does your approach differ from methods like CBT, conventional psychotherapy, etc.?
These approaches are not adequately addressing human nature in this context yet, and our biological mechanisms when treating binge eating. In addition, it doesn't address the problem of our modern world's food supply, which interferes with our human biological nature, which is one of the root causes of binge eating.
This ebook applies tools of evolutionary psychology. It explains the biological root cause of binge eating and how to address it. All the concepts provided in this ebook are based on science provided resources by the psychologist Dr. Doug Lisle, Dr. David Buss, Dr. John McDougall, Dr. Goldhamer, and more.
Is the ebook helpful for recovery from anorexia?
It is common to experience binge urges when dealing with anorexia. However, the solution for treating anorexia is somehow different. It has parallels to classic binge eating behavior, and the information provided in my ebook will give you some insights into eating disorders and the root cause. But the solution to treat classic binge eating is not the same as treating anorexia.
What is the refund policy?
If you´re not fully satisfied with the ebook, you can use the 60-Day Money-Back Guarantee. The refund can be issued by sending an e-mail with the order ID to me or support@digistore24.com. Please note that a refund might take up to 10 working days to be issued, depending on the payment method you chose.